Carbon Brushes
---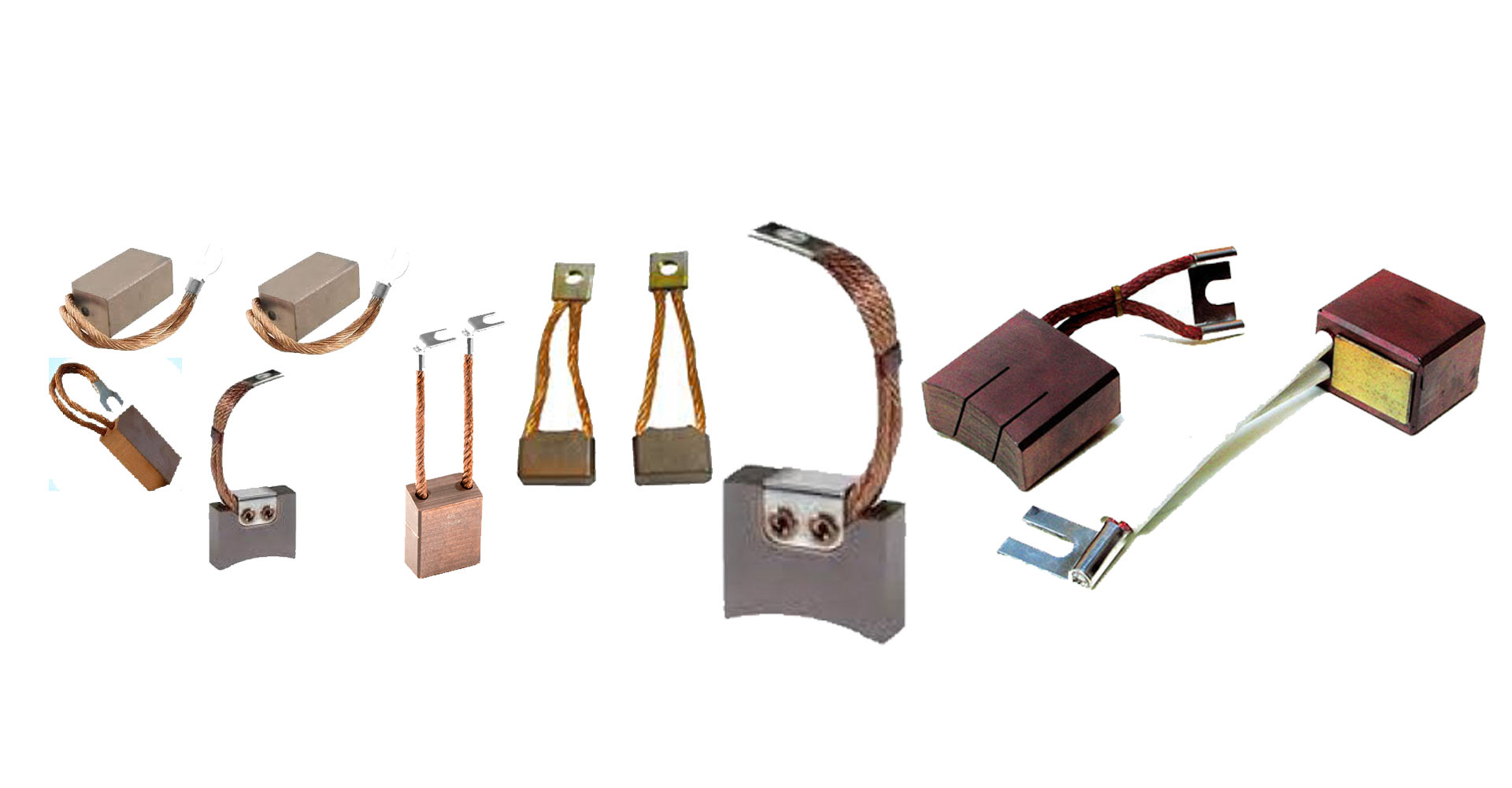 Carbon brush is a device which conducts current between stationary wires and moving parts, most commonly in a rotating shaft. Typical applications include electric motors, alternators and electric generators.
We offers a wide range of carbon brushes for all types of:
Traction Motors
Industrial Motors
Wind Turbine
Power Generators
Battery powered vehicles
Electric Tools
Mining and more
.
We manufacture many types of carbon brushes ensuring the correct carbon brush is available to meet your requirements.
For further information on our extensive range of carbon brushes please contact us.
Carbon Brush Grade Selection : Electro Graphite Grade (EG Grade)
---
A.C.Traction Motors
Alternator Sliprings
Air Craft Generators
Automobile Dynastarters
Commutators
Compressor Motors
D.C.Generators
D.C.Traction Motors Diesel Electric
Generators
Mobile Cranes
Medium/High Speed duty
Traction Motors and Trolley buses
Carbon Brush Grade Selection : Metal Grade
---
Alternators Carrying A.C.
Accessory Motors
Rotary Convertors
Automobile Starters
Rings Shorted Bronze Rings(Slip Rings)
Cast-iron Rings
Steel Rings
Cranes
Related Products
---
Carbon Rods
Carbon Wheels
Carbon Bushes
Carbon Pipes
Carbon Plates
Carbon Brush Holders
Carbon Triangles
Carbon Impellers
Carbon Bearings
Carbon Sealing Rings